Our team
OtherWise consisists of a team of coordinators, the foundation board and a group of volunteers.
Hi everyone, my name is Lois and since September 2019 I am a coordinator. As a master's student of International Development, some of the topics OtherWise deals with have come up. However, I still feel like I am walking around with so many questions about the world, and because I wanted to share these with other engaged people, I joined OtherWise. At OtherWise there is space to explore further how we can make the world a more sustainable and just world and how we relate ourselves to human others and to non-human others. In my position as coordinator I hope to make this space for others as well, so people can express these thoughts and put their thoughts into action. Hope to see you!
Hi everybody, my name is Ezra Litjens and I am one of OtherWise's coordinators from September 2020 on. Throughout my studies I have specialised and gained more and more interest in topics such as human-nature relations, natural resources, conflict, different (cultural) worldviews, and gender. I think it is important to look at what is happening on the ground and listen to the people involved. Luckily, this fits well with OtherWise's aim to create space to explore such issues and look at the world a bit different. Looking forward to seeing or hearing from you sometime!
Hey! I'm Luuk Slegers, I'm currently doing my internship with otherwise as part of my masters in Sociology of International Development. I'm a bit of a communist, and a bit of an anarchist, and a bit of a feminist, a bit of many things. Sometimes I am 'realistic', but then I get bored with it. With otherwise I feel we get the opportunity to playfully question the way things work, together. We are seriously playfully dedicated to explore the outside the box, putting any combination of avant-garde thoughts and methods together to eclectically explore the otherwise. Hope to see you here soon!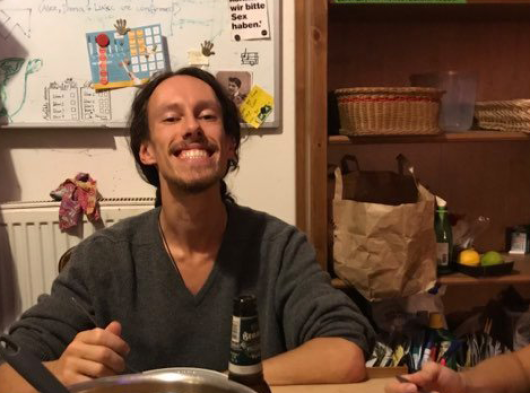 Join us!
If you are interested to intern at otherwise, contact us at otherwise@wur.nl to ask for the possibilities!